A place of encountering, confronting and arousal where the guest, the traveler, discovers the Irpinian and Campanian gastronomic tradition set on the top of Feudi di San Gregorio Winery.
In contrast of the winery and it's wine seller, Marennà, surrounded Irpinian mountains and vinyards through  wide glass walls, changes its face throughout the day. In the daytime the overlooking view and sunshine dominates the floor but in the night the people become the principle subject flowing on the polish black floor.
We designed this restaurant with extremely flexible layout to adapt to all needs and occasions. The two different levels  give depth and intimacy, with the phonoabsorbing false ceiling.
Marennà, from the Latin "merere" (to deserve), recalls something that should be worthy, a refreshment earned with fatigue, a condition that should be satisfied.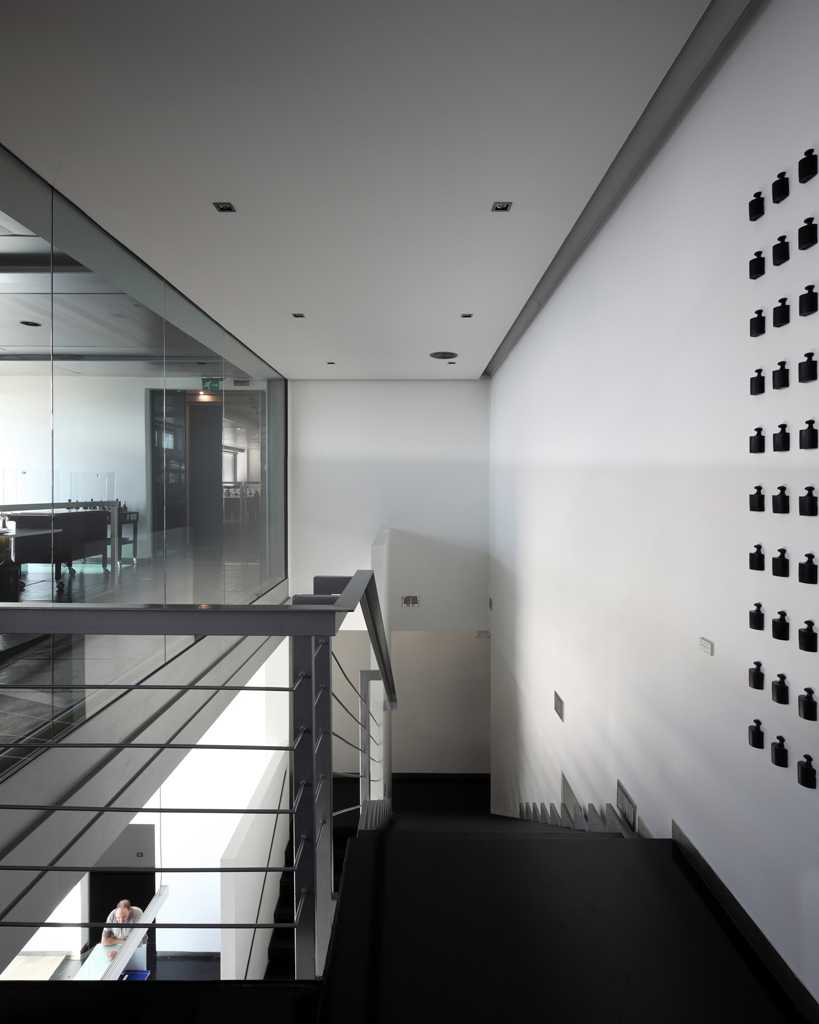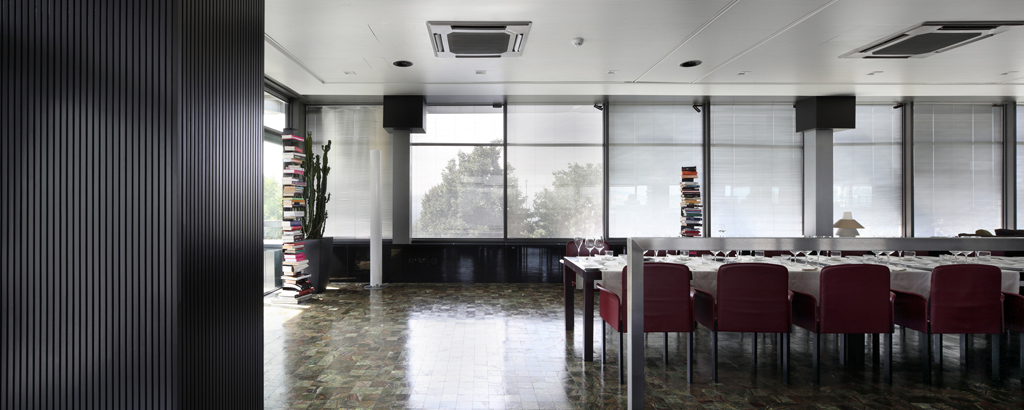 CLIENT:
Feudi di San Gregorio Aziende Agricole Spa
DESIGN:
Hikaru Mori
COLLABORATORS:
Davide Pasquariello
Iride Corbo
SITE SUPERVISION:
Hikaru Mori, Maurizio Zito
FURNITURE DESIGN:
Lella & Massimo Vignelli
LOCATION:
Sorbo Serpico (Avellino)
DIMENSIONAL DATA:
total area smq
CONSTRUCTOR:
DAR.CO, Straccia
STEEL AND EXTERNAL COVERINGS:
Monsud, Metalmarano
CONCRETE AND PRESTRESSED CONCRETE:
Gardenia Calcestruzzi
GREENERY:
Nicola Maisto
FASTENINGS:
Europa Finestre, Metalmarano
ELECTRICAL SYSTEM, FIRE ALARM AND ANTI-THEFT SYSTEM:
Simm Srl
WATER SYSTEM AND AIR-CONDITIONING:
Di Venezia, A. Cesa