DENSAN FOR EVERYDAY LIFE
Japan's traditional handcrafts in the lifestyle of the world
apan's traditional handcrafts in the lifestyle of the world
All over Japan, there are many craft industries, which have been active since ancient times. The techniques used to manufacture handcrafted household items have been passed down for generations and typically possess regionally individualistic characteristics. Products can also be defined as eco-friendly, as most crafts use i.e. natural materials. Rooted in century-old traditional techniques, these handcrafted household items have developed over times in accordance with changes in our lifestyles and still remain an essential part in our everyday life.
The "DENSAN Association" was established in 1975 to promote Traditional Craft Industries in Japan, in affiliation with the Government Ministry of Economy, Trade and Industry (METI), and operates a flagship store in Aoyama, in the centre of Tokyo.
The Densan Association also actively promotes Japanese Handcrafts on a global scale and contributes to their market expansion.
At this year's "Ambiente", they present 11 carefully selected traditional craft works, which were created with the skills cultivated and honed by the rich history and tradition of Japan's various regions, and yet still fit right in with today's modern lifestyle and culture.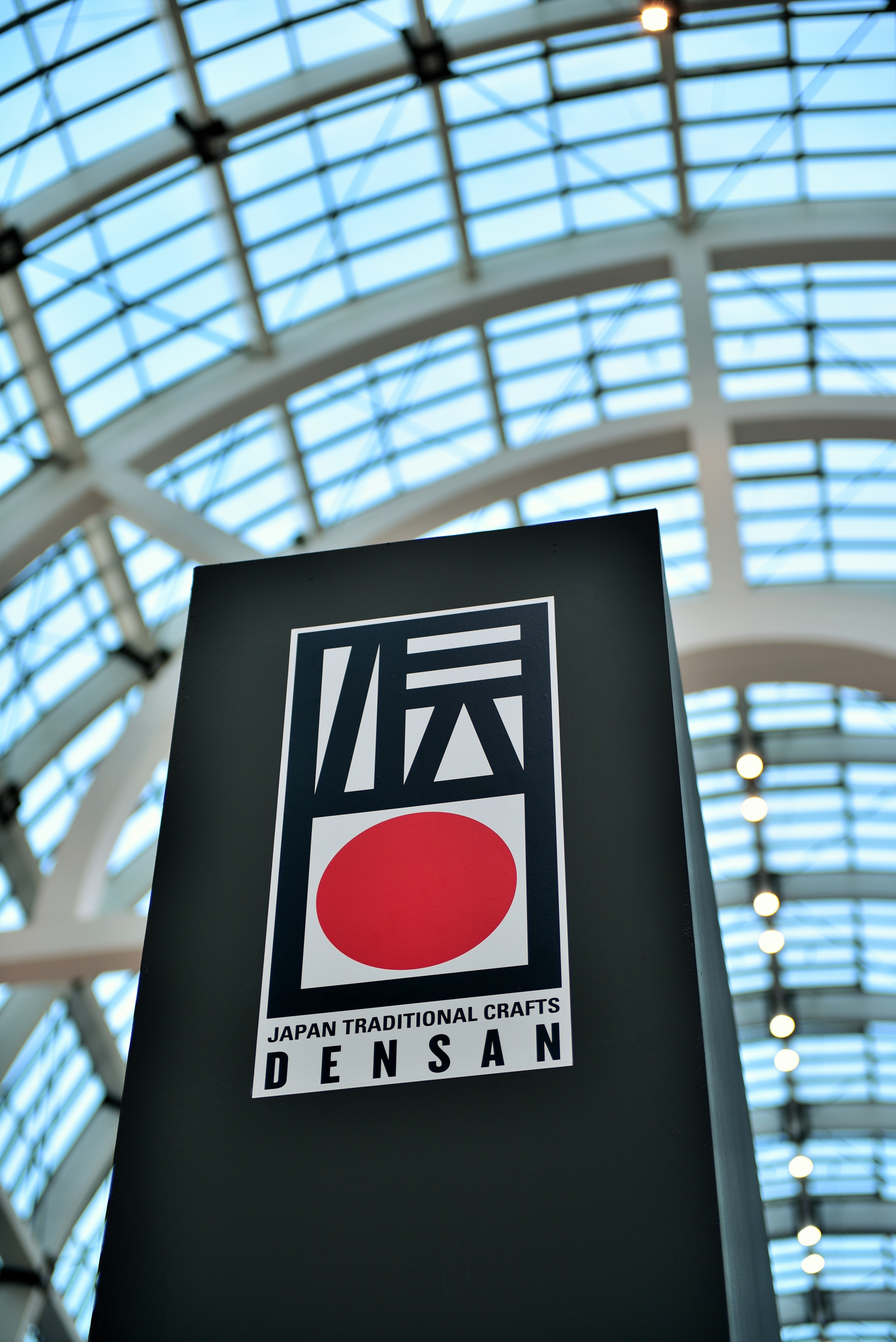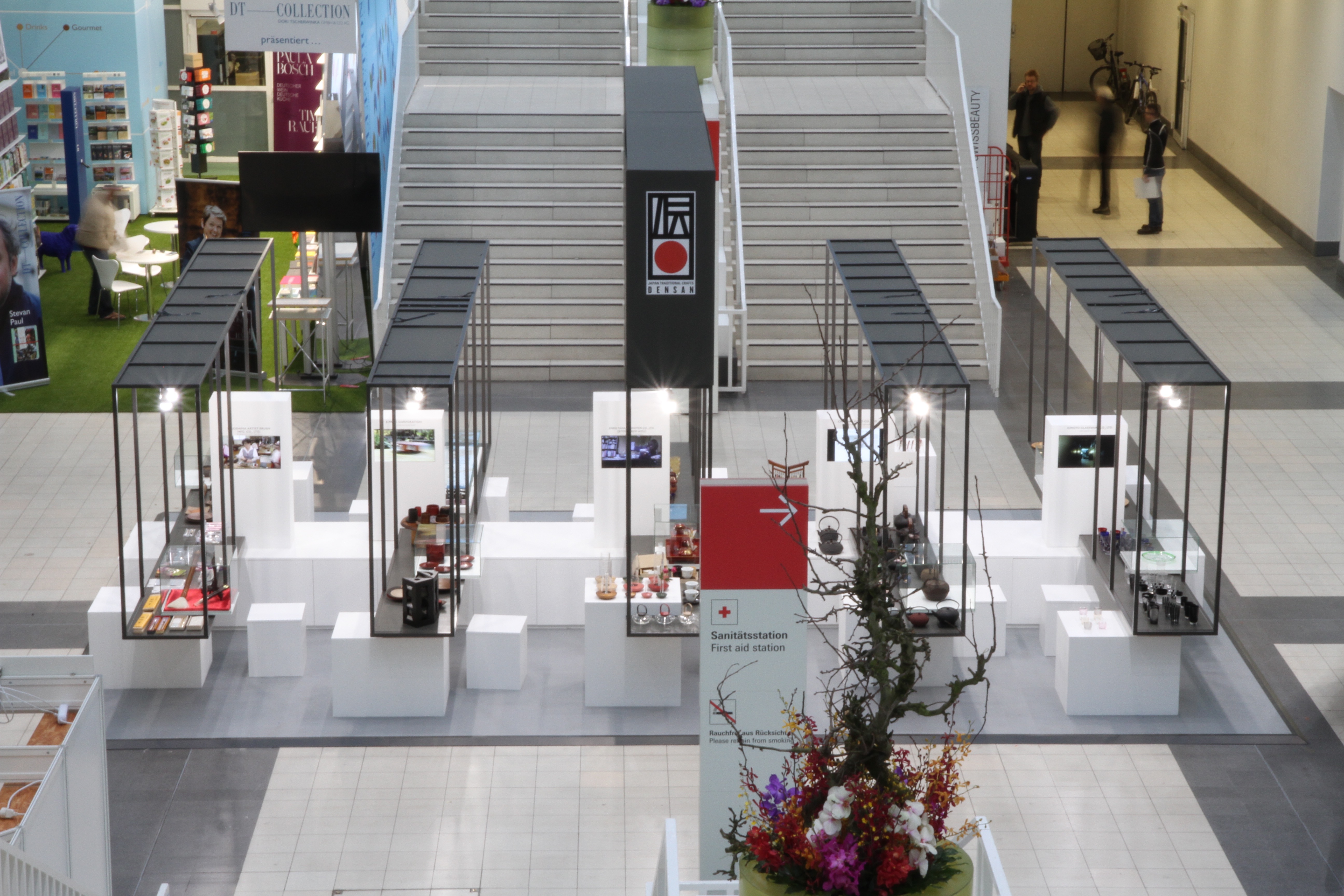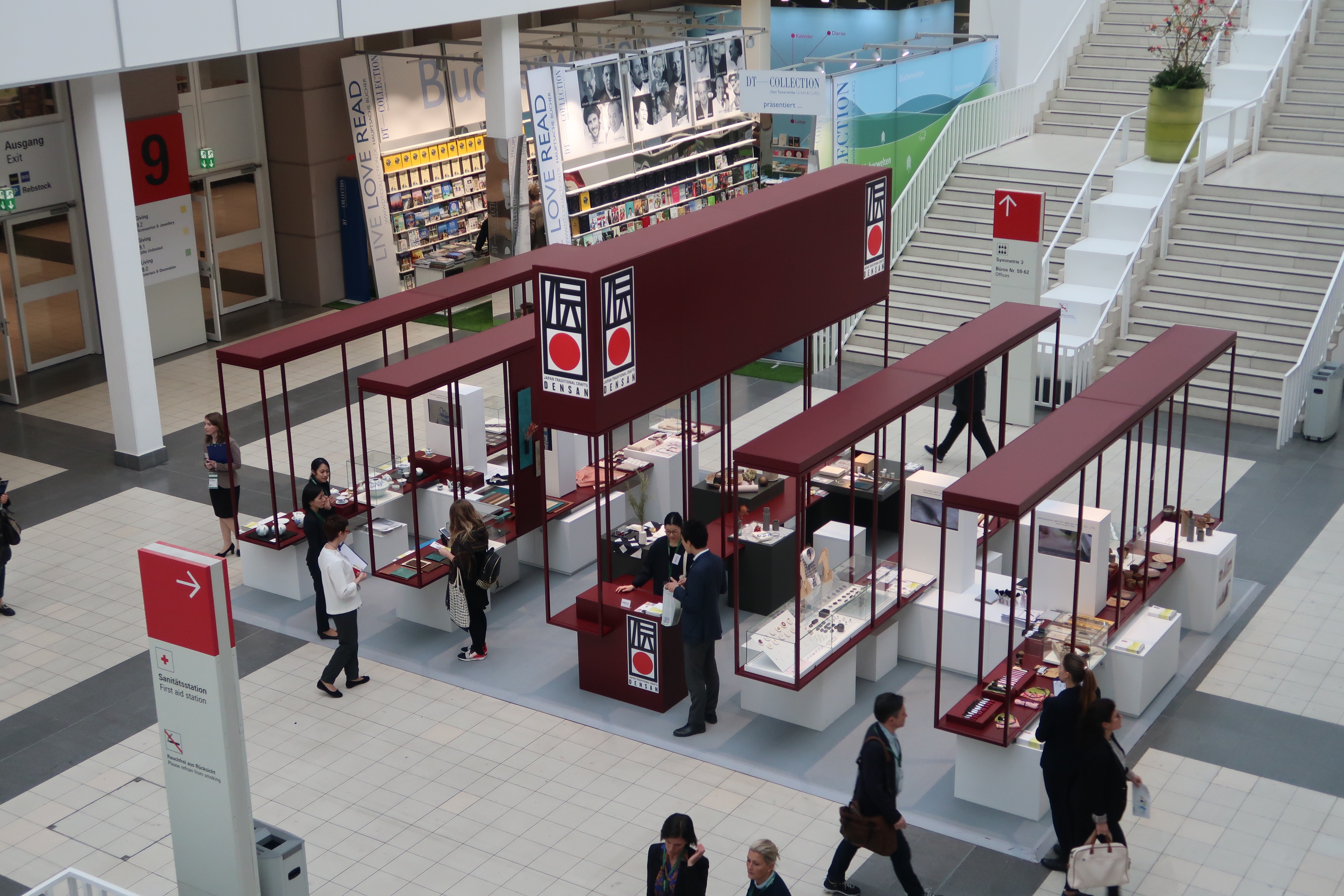 WHAT IS DENSAN
DENSAN Association is established in 1975 for the promotion of Traditional Craft Industries in Japan,
affiliated with Ministry of Economy, Trade and Industry (METI) and runs a shop in Aoyama, Tokyo.
DENSAN is a word, which means the Traditional Crafts of Japan.
In Japan, there are various ranges of traditional crafts from porcelain/ceramics and lacquerwares to textiles and papers. Most recently 230 craft industries are recognized to be qualified as Densan products by the Minister of Economy, Trade and Industry.
5 criteria to be officially designated traditional Japanese crafts:
be used routinely in everyday life.
be primarily manufactured by hand.
be manufactured implementing traditional techniques at least 100 years old.
Main materials used have remained unchanged for at least 100 years.
Manufacturing should be regionally established to a certain scale.
The booth design and Densan's aim
The area assigned to DENSAN was divided in two separate units. The booth design is required for an established and recognizable image to appeal Densan identity as a unique Japanese organization to the visitors and at the same time give visibility and promotional opportunities to each company preserving its own defined space to show products and properties. We designed the cage showcases represent a Japanese style in contemporary interpretation, separating each other but linking visibly to gather them all.
Densan presented in Ambiente the same design consecutively for three years, to relate more effectively to the market, but restyling colors and details.
The booth design aimed to establish the strong identity for Densan as the public association and at the same time to preserve and distinguish each company to achieve their own development.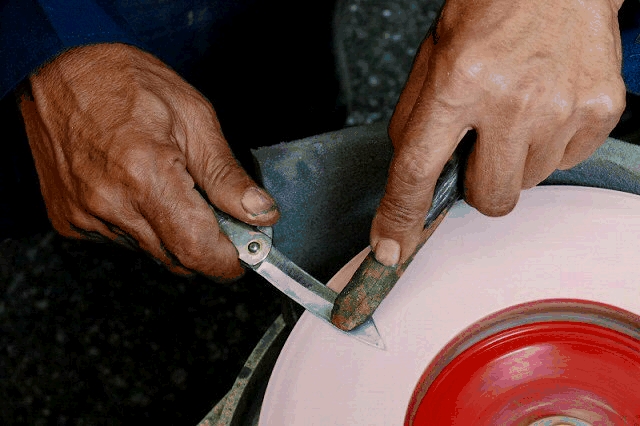 CLIENT:
Densan – the association for the promotion of Traditional Craft Industries
PRODUCE:
Toshiki Kiriyama (Trunl Co.Ltd.)
STAND DESIGN:
Hikaru Mori
COLLABORATOR:
Enrico Prato
SITE SUPERVISION:
Hikaru Mori
LOCATION:
Messe Furankfurt , Frankfurt am Main
AMBIENTE 2016:
12-16 feb.2016
Exhibition area 140,0 sqm
AMBIENTE 2017:
10-14 feb.2017
Exhibition area 130,5 sqm
AMBIENTE 2018:
9-13 feb.2018
Exhibition area 121,5 sqm
PROJECT:
2015
REALIZATION:
2016
CONTRACTOR:
Claritas Marketing Ltd.